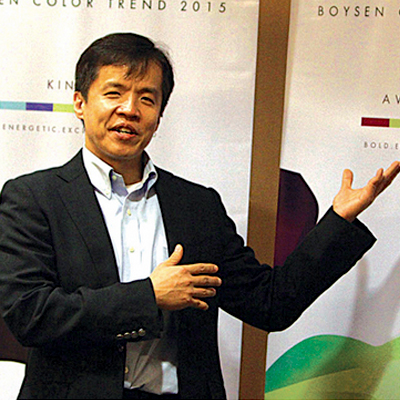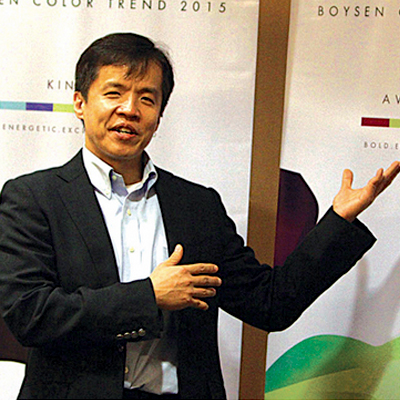 Pacific Paint launches new color themes
January 27, 2015
PACIFIC Paint (Boysen) Philippines Inc. recently launched four color themes to boost its position in the market and allow users more choices in choosing paint colors for renovating their homes.
The Boysen four color themes, inspired by social influences on the current lifestyle, are naturist, kinetic, avant-garde and perfectionist.
"Filipinos have always been known to be creative with expressing themselves through color, whether through the clothes they wear or the things they carry," said Johnson Ongking, vice president of Pacific Paint (Boysen) Philippines Inc., in the media briefing held at SMX Convention Center. "We want to help extend that ability to express themselves to the places where they live by letting them know what we think are the colors that are most likely to have an influence on living spaces this coming year," Ongking added.
Before introducing the themes to the local market, Ongking said Pacific Paint met with color experts all around the world so they can get a better perspective on the global lifestyle trends that were influencing color choices. "So these four color palettes contain elements of what we're seeing in the Philippines combined with what other color professionals are seeing in other parts of the world." Boysen is part of the Nova Paint Club, an international organization of leading paint companies from Europe, Asia, North America and South America. Color Trend 2015 is the result of a collaboration of Boysen with its partners in Nova and a global color research company, which has extensive experience in forecasting color trends in the global fashion, publishing, automotive and telecommunications industries.
"As the world gets more and more interconnected, we also start sharing many lifestyle aspects with people in other countries," Ongking said. "While social changes in the Philippines have a string influence on how we live, global influences are incorporated in our lives faster than ever before. That's why we thought it was important to use our global network to bring in what's happening in other places of the world to what we're seeing in the Philippines and come up with truly representative palettes."
"People react to what's happening in society today in different ways. Some people enjoy the fast-paced lifestyle; others will feel a need to be in closer touch with nature. Some crave for more stimulation and want to push the boundaries further; others prefer a retreat to the calming classics. We're hoping that however people see themselves and the world around them, these palettes can help them find the right colors to make their living spaces look good and make themselves feel good."
- Rizal Raoul Reyes, Courtesy of Business Mirror (http://bit.ly/16Kw4z2)